Remembering Lynne Davies
November 2023
We are very sorry to announce that Lynne Davies passed away recently.
Lynne was our former Practice Manager and worked at GJS Dillon from 2010 until 2020 when she retired.
John Dillon, Managing Director of GJS Dillon says 'Many of you will remember Lynne because she played a key role in helping set up GJS Dillon 13 years ago – organising systems from scratch and running the office in her usual super-efficient and friendly way. I could not have set up the business as I did without her total dedication and support. She remained a valued team member for the next 10 years and then retired in 2020 but still helped us out from time to time.
From me personally and from all the Team at GJS Dillon we would all like to send our sincere condolences to Lynne's family and anyone else who knew her.'
Before she retired, Lynne wrote an article reflecting on her favourite memories of GJS Dillon. We are resharing this in her memory because it highlights just how instrumental she was to our success.
Goodbye Lynne and thank you for everything you did for us.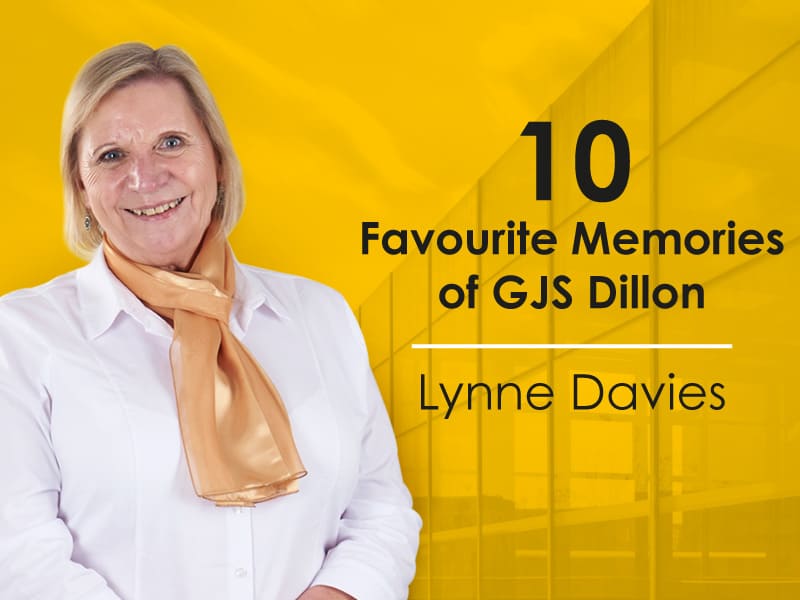 Return to News